"Our Goal is a horse with excellent lung health and great stamina;
with improved muscle health and function. "
Laura Young - Oxy-Horse, LLC
---

EZ Step™ performance and show electrolyte paste - For when you desire comfortable, calm and healthy animals that have staying power for long show seasons. EZ Step covers it all. We've combined our proven ingredients to take the guess work out of your paste supplement program. Available in three package sizes including single dose tubes starting at $15.00 .
---

Horse Power™ daily pellets address both lung health and muscle health in a single daily product. Easy to feed and no guessing about appropriate dosage. Horse Power Now™ electrolyte paste is a before and/or after performance paste that contains vitamins and natural ingredients to provide energy, improved lung capacity, better muscle health and speeds recovery following exertion.

---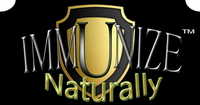 Your animals stay healthier with Oxy-Gen's® natural immune support solution. Immunize™ is a multi species formula available in both daily pelleted formula and a fast acting paste formula. Immunize helps protect your animal against Equine Herpes Virus, Turkey Virus, Skin Allergies and Respiratory Conditions associated with stress, close contact and environmental triggers!
---

Your Performance Horse stays comfortable and performing at it's best level with Oxy Ulcer™. Equine Ulcers are a real problem for 90% of all horses in training and competition. Ulcers will negatively affect your horse's health costing you money and compromising performance. Common symptoms of equine ulcers can be exhibited as lack of focus, performance anxiety and arena issues, attitude change and recurring colic.
Oxy Ulcer™ is a natural drug-free paste for protection against both Gastric (front) and Duodenal (hind) ulcers. Oxy Ulcer™ is effective in providing relief from symptoms of equine ulcers.
Oxy Ulcer™ is safe and effective for every day use when you want to safeguard against the stress and strain of training, hauling and competition. Oxy Ulcer™ will give your horse immediate relief from the pain of a digestive tract disturbance allowing them to feel better, focus and compete successfully.
---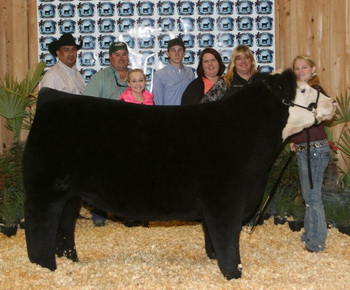 Pictured above is Carolanne Lundy and her
Grand Champion Steer
2013 Kissimmee, FL Fat Steer Show
Carolanne feeds Original OxyGen, our "tried and proven" daily supplement that has been Building Champions since the
1997 Houston Livestock Show!
---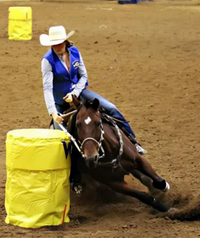 "Choosing Oxy-Gen equine products was the best decision I made this season for my horse's competitive edge. At the age of 14 and hauling to 50+ rodeos, he needed a fix. I have tried many different supplements, but never saw a change in my horse's performance. After feeding Bleeder Stop and Intensive Hoof Care, my horse now has a healthy foot and can compete without lasix! I also use Jailbreak GI before every competition. My horse stays relaxed and at ease, but will fire better than he ever has! I have had great success with Oxy-Gen products and will continue to use them! I recommend them to anyone who wants to see the full potential of their competitive animal. Thank you so much Oxy-Gen for your help with the health of Peppy, and qualifying us to the IFR 2013 in barrels and breakaway!"
Taylor Smith, Benton, KY
---