"Our Goal is a horse with excellent lung health and great stamina;
with improved muscle health and function. "
Laura Young - Oxy-Horse, LLC
---

Tori Leblanc of Houma, Louisiana joins Oxy-Horse!
Tori has a background in barrel racing and has notable title accomplishments in national, regional and local shows. We're happy and excited to introduce Tori as she represents
Oxy-Horse at Equine Venues in and around our area.
"I want to provide the most natural supplements, with the best known results, to horses of all disciplines and help them achieve their full potential. I feel Oxy-Gen products are the best way to do this. I want to get people the knowledge they need about these supplements so they can make the best decision for their animals. As a Barrel Racer, while using and depending on Oxy-Gen products, I have had great success with all of my horses in and out of the arena. I love the fact of the Oxy-Gen line being natural and feel that is what is best for my equine athletes. There are many owners and riders that are not aware of or are unsure about the products and I want to try my best to get everyone informed ... from the Original to the New! I look forward to meeting you and servicing all of your Oxy-Horse needs." Tori Leblanc
---

Horse Power™ formulas prevent EIPH "also know as bleeders" and COPD in racing and performance horses. Horse Power™ formulas also complement traditional pharmaceuticals in managing EIPH and COPD in performance and race horses. Horse Power™ is available exclusively from Oxy-Horse™. Prevention is our strategy when developing supplements to manage our horses' health. Horse Power™ and Horse Power Now™ are suitable for all performance horses of any sex or age.
Horse Power™ daily pellets address both lung health and muscle health in a single daily product. Easy to feed and no guessing about appropriate dosage. Horse Power Now™ electrolyte paste is a before and/or after performance paste that contains vitamins and natural ingredients to provide energy, improved lung capacity, better muscle health and speeds recovery following exertion.

---
Thanks Laura,

We are believers! Bullet has done amazing on the Oxy Silver - he is 23 years old and he is consistently running low 21s on the poles since we started using the product. The true testament was when I asked my husband should we test it one more time and run him without the Silver and he said, "I'm a believer - get some more!" He's tough so that's a real deal when he believes in something.

I appreciate all of your support while we have found the perfect combination for Bullet and Lauren.

Happy Halloween and take care,

Patti Craig
Rougon, LA
Hi Laura,

The Oxy Fluidity and the Take No Prisoners supplements are far exceeding our expectations. Although, Benjie cannot maintain the left canter yet, in time he will. The difference in his movement is extraordinary; he no longer has the jack hammer canter. The difference in their feet is just as amazing. We have a collection of TB's that have benefited greatly from the Take No Prisoners. Thank you!!! I have placed another order of the TNP, and then when that is done will try the Xtreme.



Thanks again for a great product!!!
Nancy Malec
Owego, NY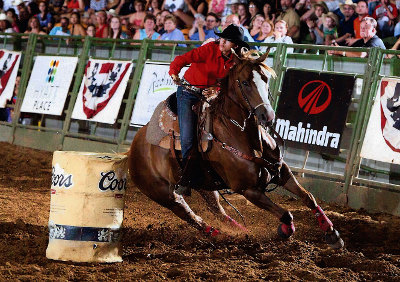 Oxy O2™ can offer your horse improved performance, relief of symptoms and healing from respiratory conditions such as COPD, EIPH, Heaves, Allergies, Stable Coughs and Seasonal Triggers.
"Mo has struggled with bleeding over the past two years. Although the go to recommendation of running her on Lasix fixed the problem, I felt that my mare still lacked that fire and desire to run that I knew she was capable of. I started her on Oxy-Boost and Oxy-02 products for her pre-performance routine, and she immediately became a different horse. Not only do the Oxy-Gen products help me manage Mo's COPD during the run, but they better aid in her physical recovery afterward, working to heal the damage caused by bleeding and prevent it from happening again in the future. Since becoming an Oxy-Horse, Mo is running faster and performing better than ever. I know with Oxy-Gen we have the winning edge; thank you for giving me my horse back!" - Sarai & Mo
---
Oxy-Gen's
Complete Natural Package for EIPH
*Daily - Immunize, Bleeder Stop and Oxy-Gen 2X
Immunize fights both bacterial and viral infections.
Bleeder Stop aids the respiratory system in repairing the damage and prevents future problems.
Oxy-Gen 2X targets the respiratory system by increasing lung capacity and stamina.
*Before Performance - Oxy-Boost Plus, JailBreak GI or
Oxy O2
Oxy Boost Plus increases performance of your horses respiratory and circulatory system.
JailBreak GI gives your horse a boost of power and helps protect the GI tract.
Oxy O2 resolves bronchial spasms associated with airflow interference.
---
---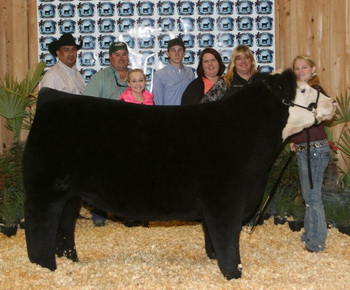 Pictured above is Carolanne Lundy and her
Grand Champion Steer
2013 Kissimmee, FL Fat Steer Show
Carolanne feeds Original OxyGen, our "tried and proven" daily supplement that has been Building Champions since the
1997 Houston Livestock Show!
---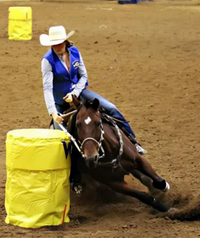 "Choosing Oxy-Gen equine products was the best decision I made this season for my horse's competitive edge. At the age of 14 and hauling to 50+ rodeos, he needed a fix. I have tried many different supplements, but never saw a change in my horse's performance. After feeding Bleeder Stop and Intensive Hoof Care, my horse now has a healthy foot and can compete without lasix! I also use Jailbreak GI before every competition. My horse stays relaxed and at ease, but will fire better than he ever has! I have had great success with Oxy-Gen products and will continue to use them! I recommend them to anyone who wants to see the full potential of their competitive animal. Thank you so much Oxy-Gen for your help with the health of Peppy, and qualifying us to the IFR 2013 in barrels and breakaway!"
Taylor Smith, Benton, KY
---